Hi, friends!
I hope your Tuesday is off to a good start or ending on a good note (depending on what side of the world you are). Regardless of how it's going, remember God is with you. Take a second to read Isaiah 54:5.
We'll be continuing our Walking [Intentionally] with God series today. If you missed, part 1, I encourage you to go through that first: Part 1.
Okay, let's jump right in, from Ephesians 4:20-24.
The first portion of these verses will be more relatable to those of us who grew up with a Christian background, or those who have been walking with God for a hot minute (a long time). I believe it follows well with what we discussed yesterday.
Maybe you have recently been trying to reconcile with the fact that some Christians around you seem to pick and choose what instructions and promises from God they live by and you've been struggling with whether you want to adopt this form of Christianity as well, I believe these verses are an answer to struggles: You were taught in accordance with the truth that is in Jesus. You were taught to put off your former self and to put on the new self that is like God – created in true righteousness and holiness. Not a partial righteousness and holiness.
I want to really point our attention to verse 22 where it says, ". . . being corrupted by its deceitful desires." That word, being. I'm no grammar guru, but I know that is definitely not a past tense. Being, a verb in present participle tense, tells us it is a continuous/ongoing action. The verb 'was' could have easily been used in place of being. But I believe the use of being tells us that even when we have been saved by Christ's death on the cross, for as long as we are in this fleshly body, it is prone to and being corrupted by its deceitful desires, therefore, is being corrupted continuously.
Rather than this inviting a fear of failing and falling in our walk with God, I believe it should be a caution that we as soldiers of Christ MUST be on our guard. If our flesh is constantly desiring things not of God, then there is a deep need for us to constantly fuel and feed our Spirit so that it will continuously overpower the desires of our deceitful flesh.
As I get older, I begin to understand more and more how walking intentionally with God requires a fight. An intentional walk with God can't just passively happen. That is, we can't just say, "Lord I want to please you." And boom expect to be righteous walking beings 24/7. If only, right? Hahaha
As we get older, the fight from our flesh seems stronger and stronger, whether it's sexually because of our wonderful hormones,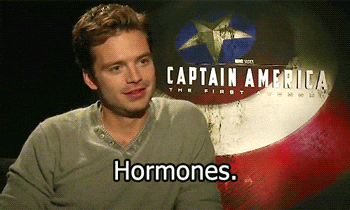 or character-wise because of our pride, or our desire to be around people, have community, climb up the ladder in our career or financially, etc. Even emotionally, it gets harder because of everything that life is and is not to us. I mean really, pick any category and I will break down how much harder it is to fix your eyes on Jesus steadily in that area.
But with this caution in verse 22, comes an assurance in Jude 1:24 that God is indeed able to keep us from falling and to bring us blameless before his throne.
This tells us that if we desire to walk intentionally with God, we must allot more time in our day for God so that we can receive strength and will to walk blameless. Whether that's through the radio we listen to in the car or at home while we finish up chores, or through the first thing we do when we wake up (spoiler: it should NOT be the social medias, Sissss or Sirrr!).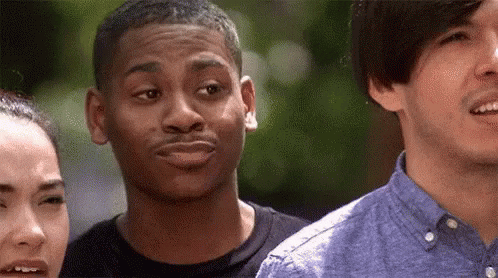 We can also spend more time in God by constantly choosing over and over and pre-determining that we will honor God or also by good ol' RUNNING away from evil and anything else that appears to invite evil. Even further, it can be in actually trusting and believing that God is ALL powerful and will indeed hold you up from falling into temptation and the deceitful desires of your flesh. 1 Corinthians 10:13.
"Now to him who is able to keep you from stumbling and to present you before his glorious presence without fault and with great joy— 25 to the only God our Savior be glory, majesty, power and authority, through Jesus Christ our Lord, before all ages, now and forevermore! Amen." Jude 1:24-25 NIV.
And that's a wrap, friends. I'll be checking in tomorrow to continue our series by God's grace.
Stay blessed and a blessing,
Dami