Hey lovely readers ❤
I hope your week is coming to an end well! Today I'm sharing some insight I had while I was reading 2 Samuel 22. Verses 21 – 27 caught my attention and I want to share some of my notes on those verses.
2 Samuel 21 - 27 NIV
 "The Lord has dealt with me according to my righteousness;
    according to the cleanness of my hands he has rewarded me.
22 For I have kept the ways of the Lord;
    I am not guilty of turning from my God.
23 All his laws are before me;
    I have not turned away from his decrees.
24 I have been blameless before him
    and have kept myself from sin.
25 The Lord has rewarded me according to my righteousness,
    according to my cleanness in his sight.
26 "To the faithful you show yourself faithful,
    to the blameless you show yourself blameless,
27 to the pure you show yourself pure,
    but to the devious you show yourself shrewd. 
If you just read the verses above, can you believe it was David speaking those words? David, as per, the guy who embraced his lustful thoughts about Bathsheba, gave into them by committing adultery, killed her husband, married her – basically stole her, yeaaaa, that David???
Literally my first comment while reading these verses, knowing it was David speaking them after all the sins he had once committed was "Wow." Second comment was "Wowza." lol.
I just could not believe that after he had murdered, lied, stole, lusted, fornicated, been an adulterer, etc., he had the full confidence to say something like "I have been blameless before God . . ." 2 Samuel 22:21-27.
Now my first instinct was to call David a liar and a hypocrite, because as a human being, I remember. I remember all the ways he did in fact turn away from God's decrees and did not keep himself from sin. As per, I have receipts (records) of his multiple sins, you get??? But right as I was going to give in to my instinct, the Holy Spirit informed me, nope. David is right. You is wrong, sis.
You see David understood what it means when God says as far as the East is from the West, so far have I taken your sins from you. Psalms 103:12. He says, I am the Lord that blots out your past and remembers your sins no more. Isaiah 43:25. David understood that clearly. But we? no. We hold on to our past like it's the fuel we need to run our life race. God says, "I forgive you. Go and sin no more." We hear and interpret it as "You can go. But you are now on my blacklist. I'll be watching you." *insert creepy death stare*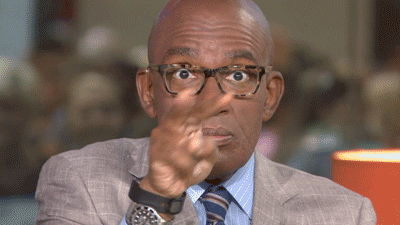 And thus, we continue to live our life in wretched fear and timidity of when our next mistake will occur.
David understood that God's mercies and grace are not just click bait, but they actually gave him a clean slate to honor the Lord, to keep His Laws and, by God's might, to walk blamelessly before His Creator.
My heart's prayer today is that we begin learning and remembering this. Our Great God is more powerful than sin. If He declares our sins removed and forgotten, we can trust that He does not hang it over our heads. Indeed, we can confidently recite 2 Samuel 22 vs 21-27 knowing that God is able to bring us faithful and without fault before His glorious presence at the end of our life race, Jude vs 24.
Even better, read the full chapter of Psalms 103 here. Alsooo, if you have a few minutes, I have been loving the song "Great is our God" by Young Oceans. You can listen here.
Hope you're blessed by this post! I wish you a very beautiful week ahead ❤
Dami.
P.S. Please feel free to reach out with comments, thoughts, questions or prayer requests via the "Leave a Reply" below or email cravinghislifestyle@gmail.com. Alsoo, don't forget to subscribe using the "Follow Blog via Email" link on the side or bottom of this page and if you have been blessed by this post, share with at least one person to bless them as well. Take care! ❤