Oh boy! Where do i start from? I think it's been about two years since my last post on CravingHisLifestyle? I could probably just post and act like nothing ever happened, but in this case, I think that will be a bit rude to any reader, and quite frankly, to me.
So, with that in mind, I will address the invisible elephant in the room, ha. Yeahhh, the last few years have been – in one word – "grooming." I closed my eyes and thought about it for a few seconds and that's the word that comes to mind. It's been one heck of a roller coaster. You know those rides, where you sorta know what you getting into, kinda think you're prepared, and then during the actual ride, you're quite speechless and decide to save your energy by not even screaming or reacting to the knots in your stomach? Yeahhh, that's sort of how my last few years have been – excitement, cliff hangers, disappointments, tears, joy, hopeful, unsure – basically, a roller coaster.
But as a child of God, rather than just see it as a mess, I'm almost forced to see it as a training ground for God to work on and in me, to groom me. And i use the word, "forced," because it's not exactly that I've been forced. I mean I knew when I decided to live a life for Jesus that He never promised easy, right? Just an hour ago, I was also reminded by the writer of the bible book of Hebrews that God only disciplines those He loves and allows hardships to make us righteous and to keep us in perfect peace and holiness (Hebrews 12). So yea, I sorta kinda knew what I was getting into, but like the several stages of a good roller coaster ride, nothing quite prepares you for the ride like actually going THROUGH the ride.
And I wish today I was coming back to CravingHisLifestyle to say "Woohoo, the ride is over! Can't believe I did it!"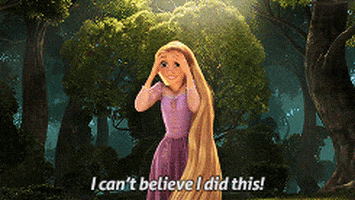 I'm not. At least not yet.
In a way, I am actually very grateful to God that He has drawn me back here even before the ride is over. Steps like this go a long way to shaming the devil and strengthening our faith as followers of Jesus.
My true hope also, is that I can encourage you with this step I am taking. That through your disappointment, through the fog of your Christian walk – you know the fog, right? That is, those moments where everything just feels like you're in a haze. You don't seem to hear God quite clearly or distinctly, every step you take feels like a wrong turn, regardless of how much you squint (pray, worship, study God's word), you barely see anything, barely get any specific clarity or direction, you feel crowded yet isolated all at the same time – yes, the fog. My true hope is that if you find yourself in a fog in this season of life or in a future season, you are encouraged, reminded, of the goodness and the faithfulness of the God that we call our Creator.
"The fog is a part of life, 
like our climate seasons, 
and it will pass. 
Just keep moving through." 
There, I hope the elephant in the room has been somewhat cleared now.
Welcome back! To you, to me, to CravingHisLifestyle, to the presence and leading of the Holy Spirit in all that concerns CravingHisLifestyle. Welcome ❤
"Therefore, since we are surrounded by such a great cloud of witnesses, let us throw off everything that hinders and the sin that so easily entangles, and let us run with perseverance the race marked out for us.
Let us fix our eyes on Jesus, the author and perfecter of our faith, who for the joy set before him endured the cross, despising its shame, and sat down at the right hand of the throne of God.
Consider him who endured such opposition from sinful men, so that you will not grow weary and lose heart." - Hebrews 12:1-3 (Please read the rest of the chapter - very encouraging ❤ ).
Random Post Moment
"Sometimes things, they are black and white
 Sometimes they are not and that leaves us torn inside
 And in the middle we are left to wonder
 Who we are, what You want and where we're going
 Oh such a mystery
 I don't always understand
 But I believe 
. . . 
I don't know the future
 It's one day at a time 
 But I know I'll be okay with Your hand holding mine 
 So take all my resistance 
 Oh God I need Your grace 
 One step and then the other, show me the way 
 Show me the way"
Lyrics from "God Help Me" by Plumb. Listen on YouTube here – so goood! Pay attention to the lyrics too 🙂